Control Seatback Monitor from Passenger's Personal Device
Touchless technology allows passengers to browse apps, such as media, catalogs and eReaders, displayed on the seatback monitor without physically touching the monitor. During a flight, the seatback monitor can process inputs based on physical movement, such as touch gestures on the screen of a paired personal electronic device (PED). These inputs are processed by the system algorithms to provide the specific output or actions required by the passenger.
February 3, 2022
For example, the passenger touches the screen on their electronic device to browse the movie selections, then selects and launches a movie.
Imagine no more reaching to touch seatback monitor to review media availability, select a movie to watch, control sound and brightness. During a flight, turn a personal electronic device into a remote that uses fling gestures, p-pad or touchpad to easily control the seatback monitor.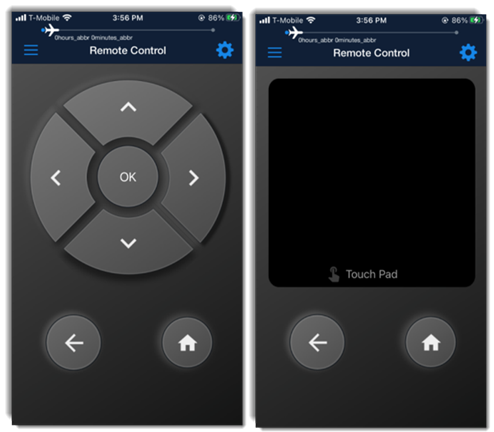 Additional Information
For the specific APIs, please refer to the Companion App SDK documentation. In addition, you can review the Companion App API Reference in the Design & Develop section of the Resources pages.